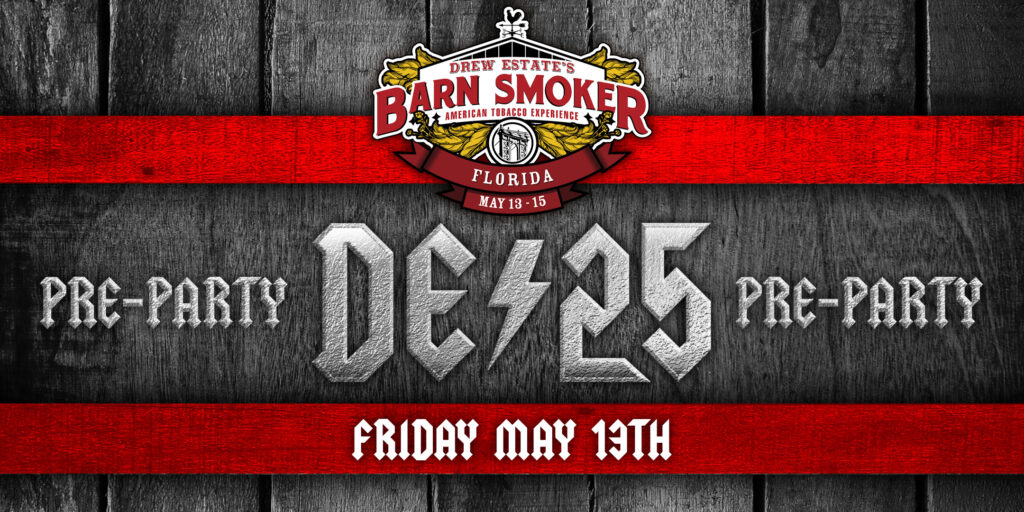 When:
Friday, May 13th from 7 p.m. to 10 p.m.
Where:
Horsepower Ranch
280 Campbell Ranch Run
Geneva, FL 32732
Kicking off every 2022 Barn Smoker, Drew Estate will host a DE25 Exclusive Pre-Party on the Friday night before each Barn Smoker officially begins. These epic bashes are available only to those who purchase a DE25 Exclusive Pre-Party ticket. Pre-Party guests will enjoy spirits and appetizers; savor succulent pork roasted from a heritage pig; dance to live musical entertainment and beats spun by DJ Eli; meet Drew Estate's Ambassadors, company Founder and President, Jonathan Drew, Master Blender Willy Herrera and La Gran Fabrica Factory Spokesman, Pedro Gomez and receive 2-count coffin boxes of each of the Ambassador's cigars, Undercrown 10 Tuani, Herrera Estelí Caja China and Liga Privada 10 Aniversario A Savage Feast.
DE25 Exclusive Pre-Party guests will also collect commemorative DE25 swag and the DE25 Collector's Edition cigar box containing Undercrown 10 Lonsdale, Nica Rustica Broadleaf Toro, ACID 20 Toro, Herrera Estelí Tienda Exclusiva CT Broadleaf Lancero, Liga Privada Unico UF4, Liga Privada Unico Year of the Rat, Liga Privada Unico Pork Beli, Tabak Especial Negra Toro and Deadwood Leather Rose. They'll also have the privilege of being the first to sample new Drew Estate cigar launches, which will be introduced throughout the party.
Attendance at these DE25 Exclusive Pre-Parties will be very limited, so act fast and secure your DE25 Exclusive Pre-Party ticket and your Barn Smoker VIP or General Admission tickets today!!!
Must be at least 21 years old to purchase tickets or attend a Barn Smoker event. (Proof of identification required at event registration.)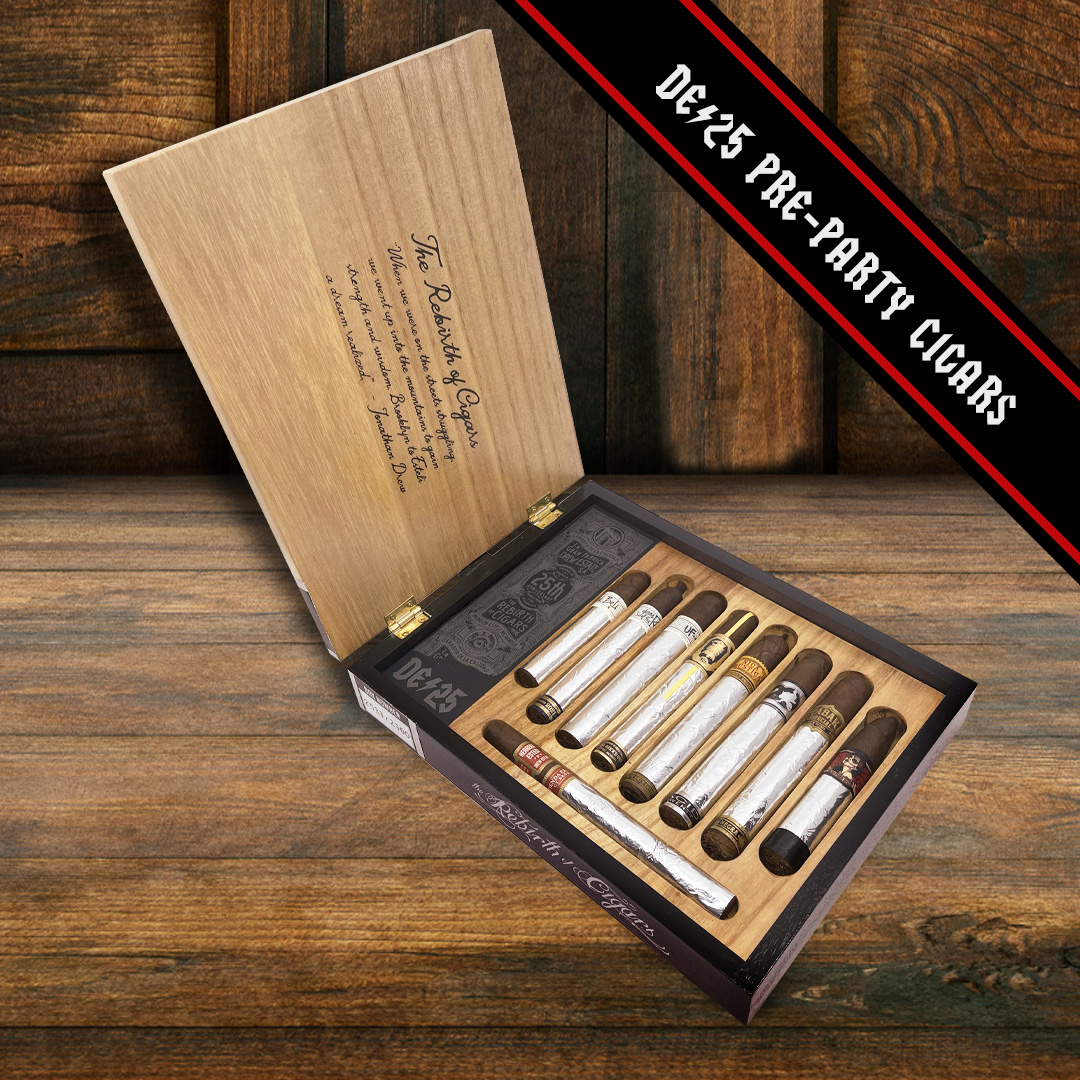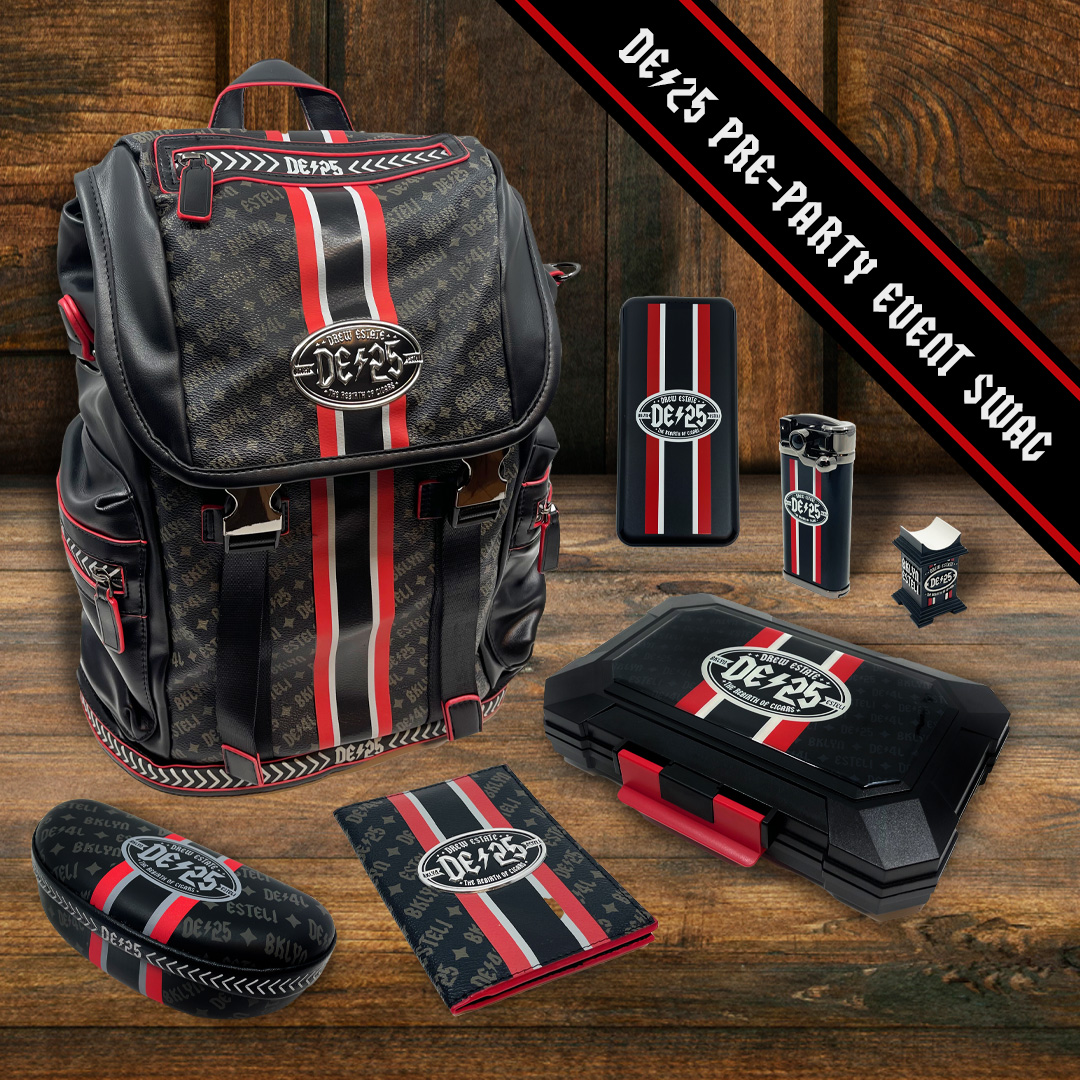 When:


Saturday, May 14th from 9 a.m. to 4:30 p.m.

Sunday, May 15th from 9 a.m. to 4:30 p.m.
Where:


Florida Sun Grown Farm

9701 Paso Fino Lane
Clermont, FL
For almost a century, Florida was home to the cultivation of tobacco intended for use in premium cigars but by the 1970s, the local industry died out. Three decades later, premium cigar tobacco growing in Florida was resurrected with the advent of Florida Sun Grown tobacco, which is cultivated on a 20-acre farm in Clermont. Learn the history and the challenge of reviving Florida cigar tobacco growing and how Drew Estate incorporates Florida Sun Grown tobacco into its new 20 Acre Farm super-premium cigars.
Typically, one of the largest Barn Smokers, the 2022 Florida Barn Smoker will be spread out over two separate event days, May 14 and May 15, which will accommodate smaller crowds for each event session. A ticket to attend each event session will be required. Guests will receive their Barn Smoker cigar pack and swag upon entry to the event. The cigar pack will include rare cigars that have been previously released at DE25 Exclusive Pre-Parties throughout the season.
Florida Barn Smoker guests will tour the Florida Sun Grown farm and experience interactive, informative and fun educational seminars, led by Drew Estate Ambassadors, Jonathan Drew, Willy Herrera, Pedro Gomez, and Florida Sun Grown farm owner, Jeff Borysiewicz, on how Florida Sun Grown tobacco is cultivated, harvested, processed and blended into 20 Acre Farm cigars. Throughout the two single-day Florida Barn Smoker event, guests will also experience all-new interactive Drew Estate cigar brand activations for ACID Cigars, Undercrown, Tabak Especial, Herrera Estelí, Joya de Nicaragua, Pappy Van Winkle and Deadwood, as well as witness the artistic skills of Subculture Studios and meet Frankie Dranks, host of "Sticks & Sips," at the "Sticks & Sips" Tiki Bar to receive a handcrafted cocktail and the "Sticks & Sips" cocktail and cigar pairing book.
Guests will also enjoy other fine spirits and lunch catered by Pig Floyd's BBQ. They will also be able to purchase raffle tickets for chances to win huge prizes created by Subculture Studios to raise money for Cigars for Warriors, a 501(c)(3) charity that supports American service men and women.
Act fast to begin your Florida Barn Smoker experience because tickets are extremely limited and sell out quick. Tickets for the Florida Barn Smoker event are available now!
Must be at least 21 years old to purchase tickets or attend a Barn Smoker event. (Proof of identification required at event registration.)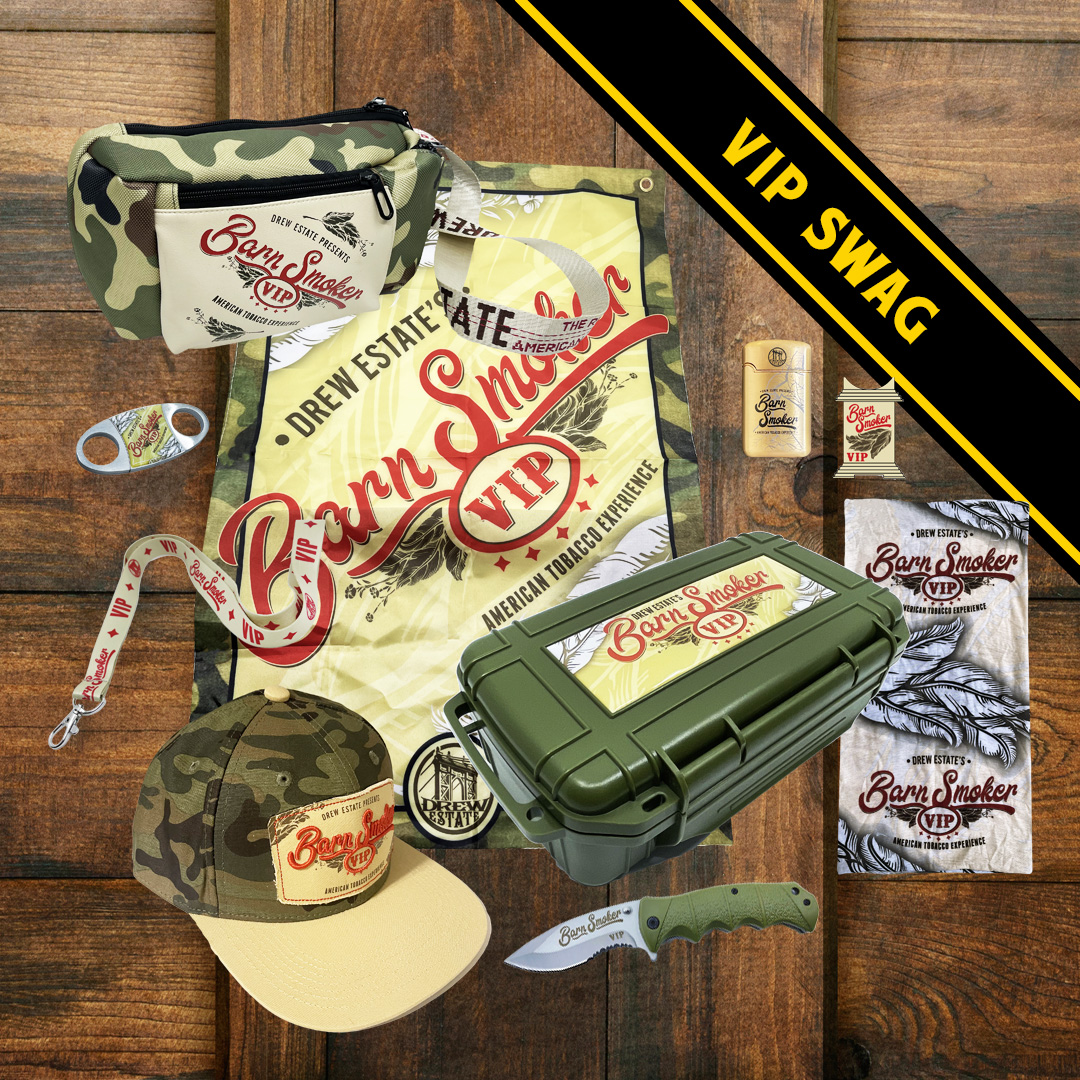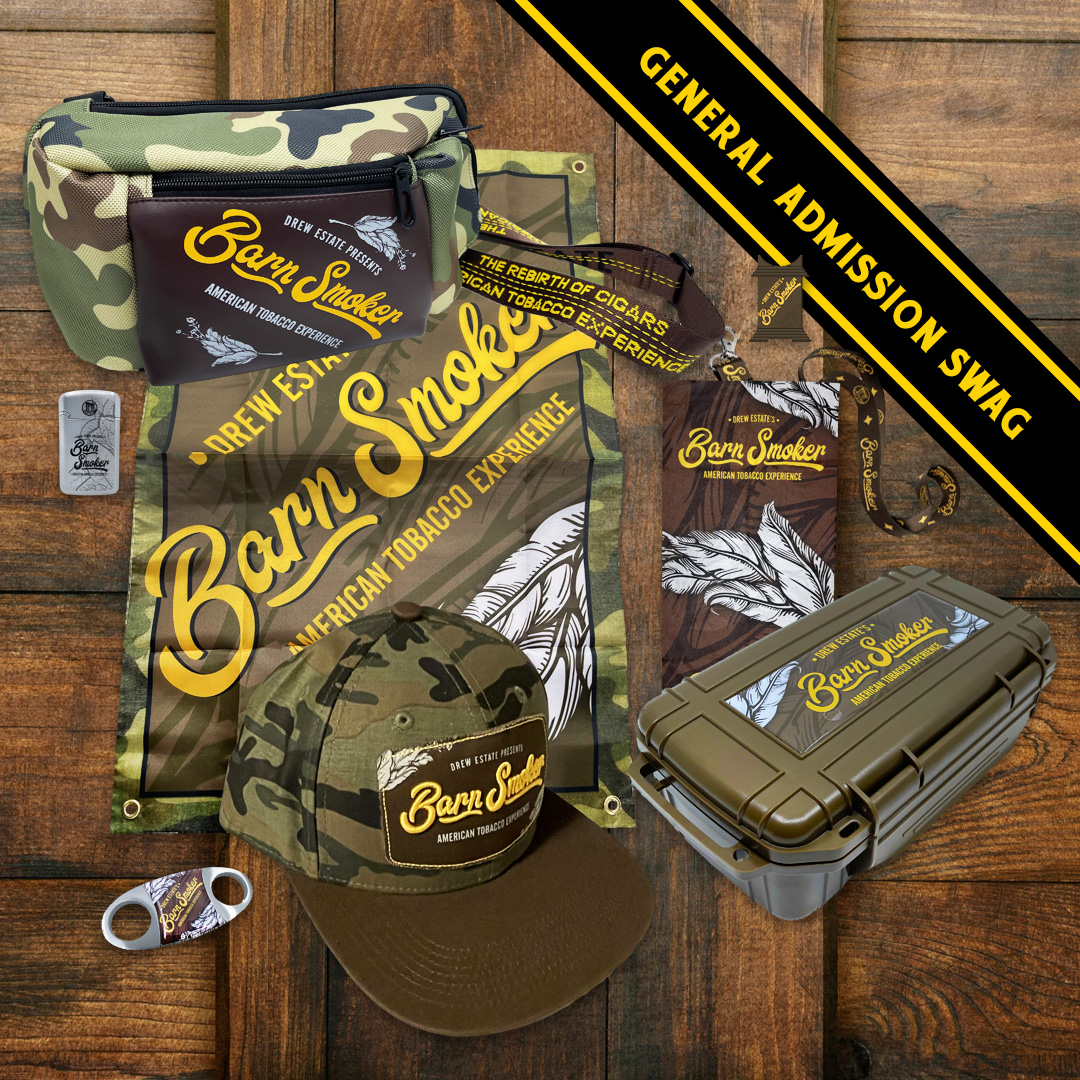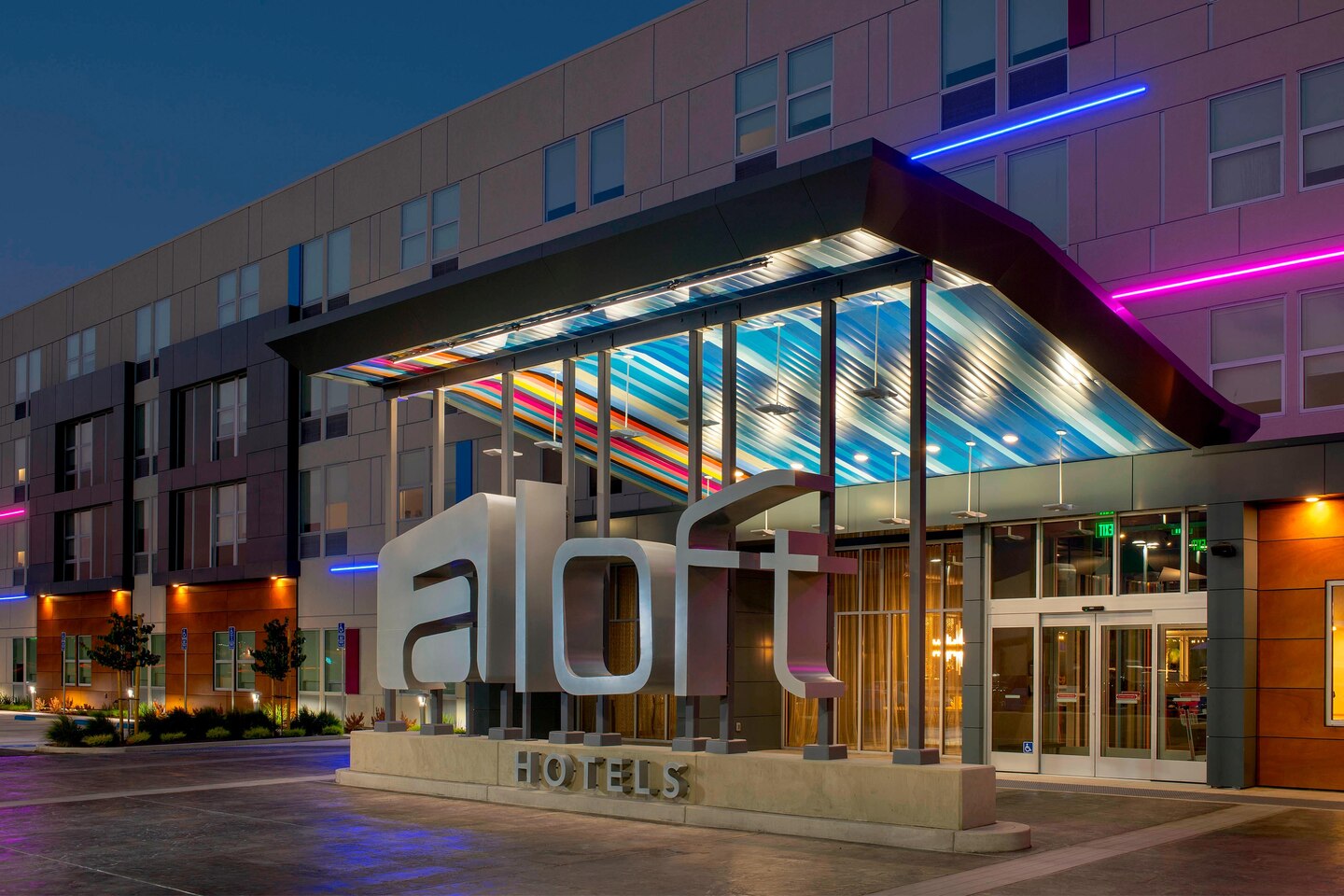 Aloft Orlando International Drive
5730 Central Florida Parkway
Orlando, Florida 32821
(407) 584-0341