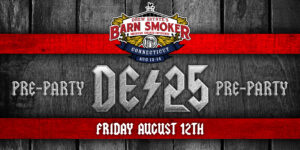 When:
Friday, Aug. 12th from 6 p.m. to 10 p.m.
Where:
New England Air Museum
36 Perimeter Rd, Windsor Locks
CT 06096
Kicking off every 2022 Barn Smoker, Drew Estate will host a DE25 Exclusive Pre-Party on the Friday night before each Barn Smoker officially begins. These epic bashes are available only to those who purchase a DE25 Exclusive Pre-Party ticket. Pre-Party guests will enjoy spirits and appetizers; savor succulent pork roasted from a heritage pig; dance to live musical entertainment and beats spun by DJ Eli; meet Drew Estate's Ambassadors, company Founder and President, Jonathan Drew, Master Blender Willy Herrera and La Gran Fabrica Factory Spokesman, Pedro Gomez and receive 2-count coffin boxes of each of the Ambassador's cigars, Undercrown 10 Tuani, Herrera Estelí Caja China and Liga Privada 10 Aniversario A Savage Feast.
DE25 Exclusive Pre-Party guests will also collect commemorative DE25 swag and the DE25 Collector's Edition cigar box containing Undercrown 10 Lonsdale, Nica Rustica Broadleaf Toro, ACID 20 Toro, Herrera Estelí Tienda Exclusiva CT Broadleaf Lancero, Liga Privada Unico UF4, Liga Privada Unico Year of the Rat, Liga Privada Unico Pork Beli, Tabak Especial Negra Toro and Deadwood Leather Rose. They'll also have the privilege of being the first to sample new Drew Estate cigar launches, which will be introduced throughout the party.
Attendance at these DE25 Exclusive Pre-Parties will be very limited, so act fast and secure your DE25 Exclusive Pre-Party ticket and your Barn Smoker VIP or General Admission tickets today!!!
Connecticut Barn Smoker DE25 Exclusive Pre-Party Celebrity Chefs
Bear's Smokehouse BBQ was founded in 2013 by co-owners Cheryl Antoncic and Jamie "The Bear" McDonald. Filling the void of good BBQ in Connecticut, Bear's Smokehouse BBQ has grown like wildfire with four locations in Connecticut and three more restaurants in Asheville, North Carolina. The "Official BBQ of the UConn Huskies," Bear's Smokehouse BBQ also offers full-service catering, food trucks, and operates concession stands at many local sports stadiums in Connecticut.
Bear's Smokehouse serves up lip-smacking, spine-tingling, sweat-inducing and oh-so-delicious barbecue and traditional sides but it also does so much more. Committed to serving their employees, guests and the communities where their stores are located, including military members and first responders, Antoncic and McDonald also established Bear's Foundation in 2020 to support the Linked4Life movement, which seeks to raise awareness of mental health issues and aids those who need mental health care. Learn more about Bear's Smokehouse BBQ by visiting Bearsbbq.com.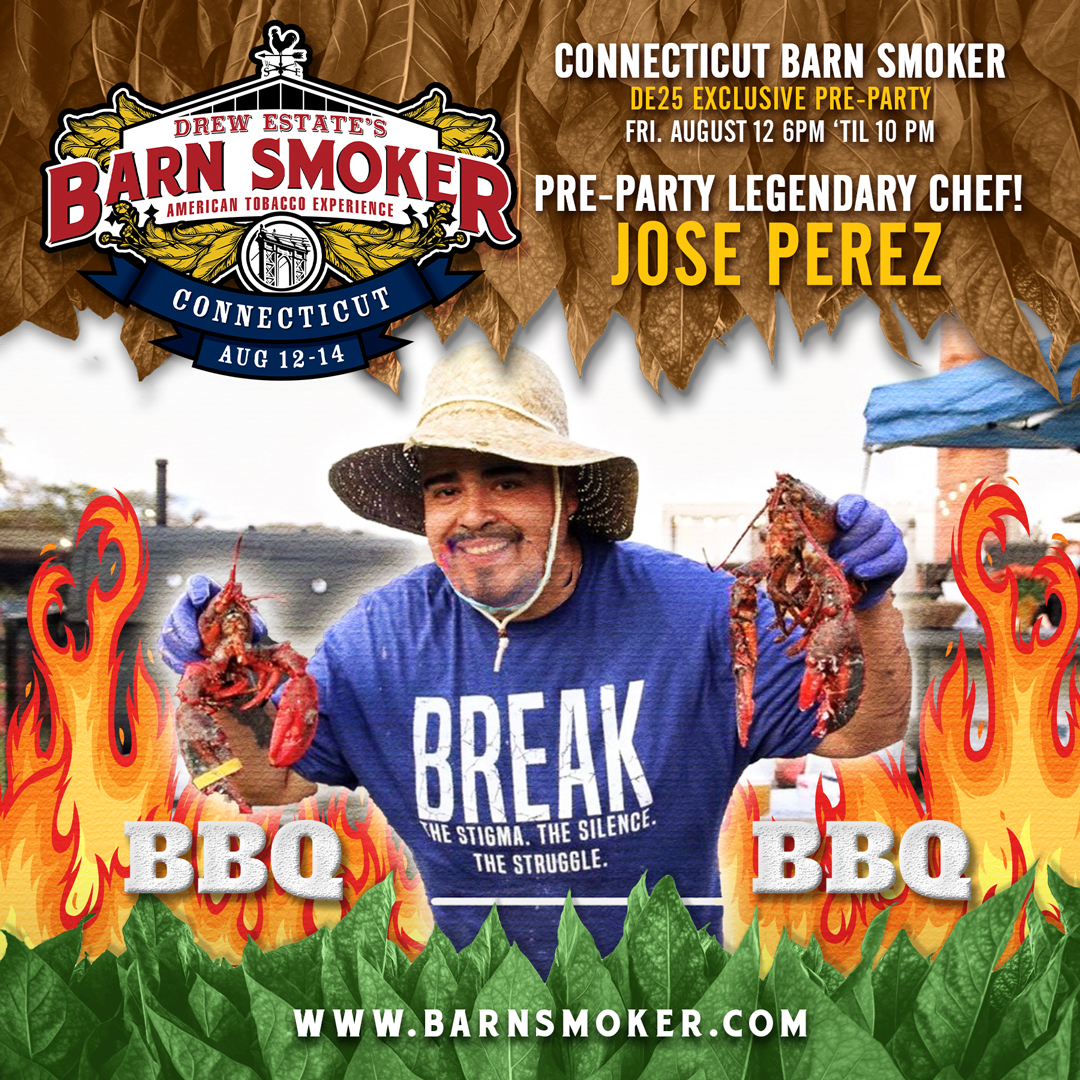 Connecticut Barn Smoker DE25 Exclusive Pre-Party Live Music Entertainment
A fearless American wrecking ball, Viva Knievel is an 8-to-100 piece cover band that fearlessly plays rock classics, funk, soul and modern favorites from groups such as Aerosmith, Jimi Hendrix, Queen, Sly and the Family Stone, Prince, Rick James and so much more!!!
Featuring former members of national recording artists White Light Riot and Mainstream, Viva Knievel specializes in daredevil covers that includes chaotic stage shows, patriotism, wicked guitar solos and beats that will shake you to your core. Featuring a full horn-section, Viva Knievel brings groove and swagger to the stage that'll make you want to "get down on it" and recklessly dance the night away!!! Learn more about Viva Knievel's bold, wild and intrepid on-stage feats of daring by visiting vivaknievelband.com.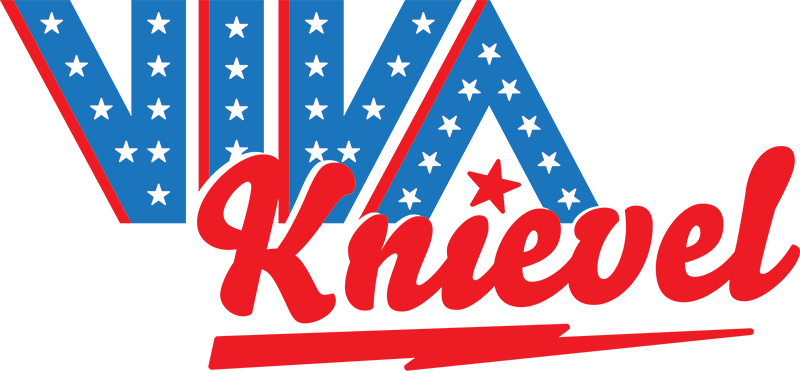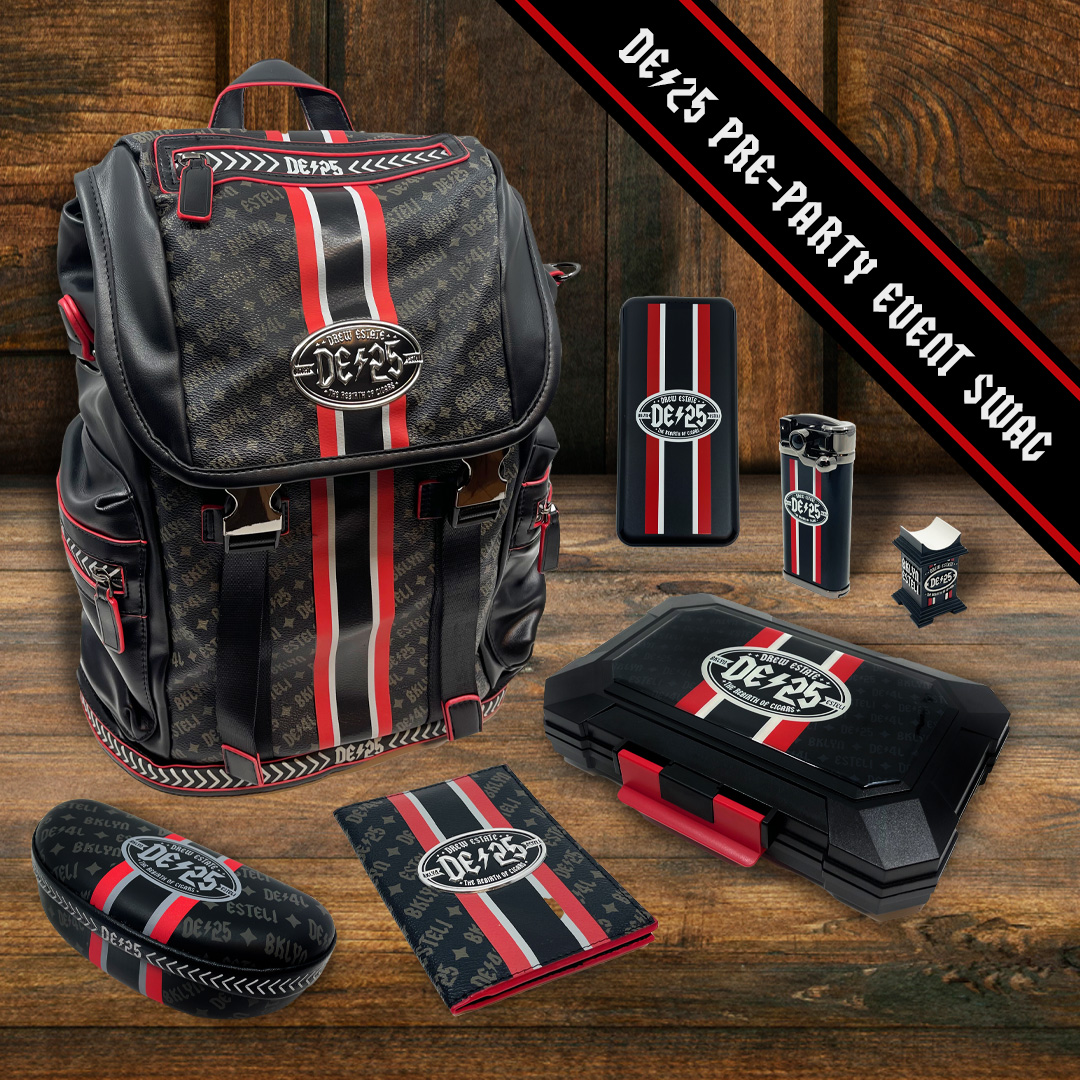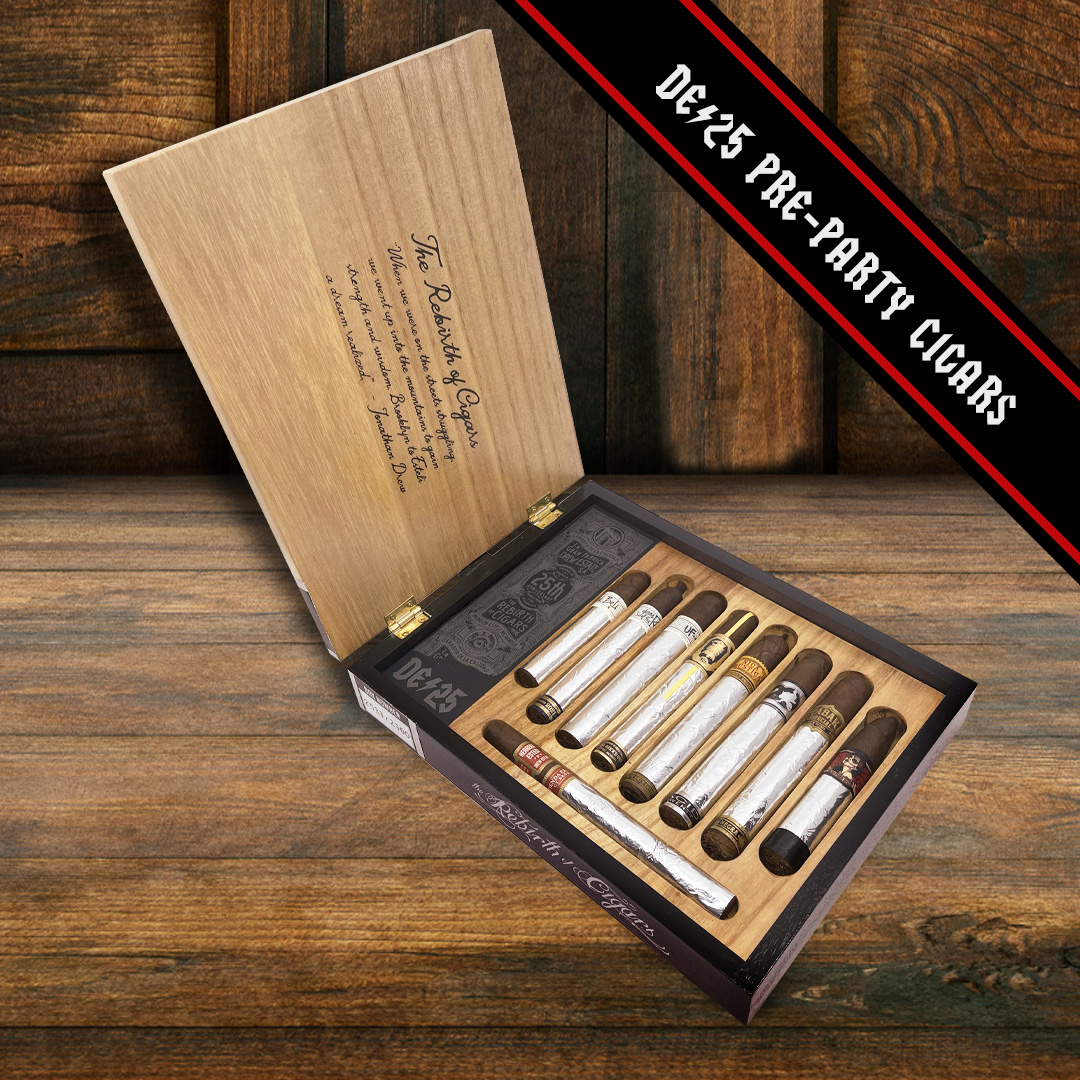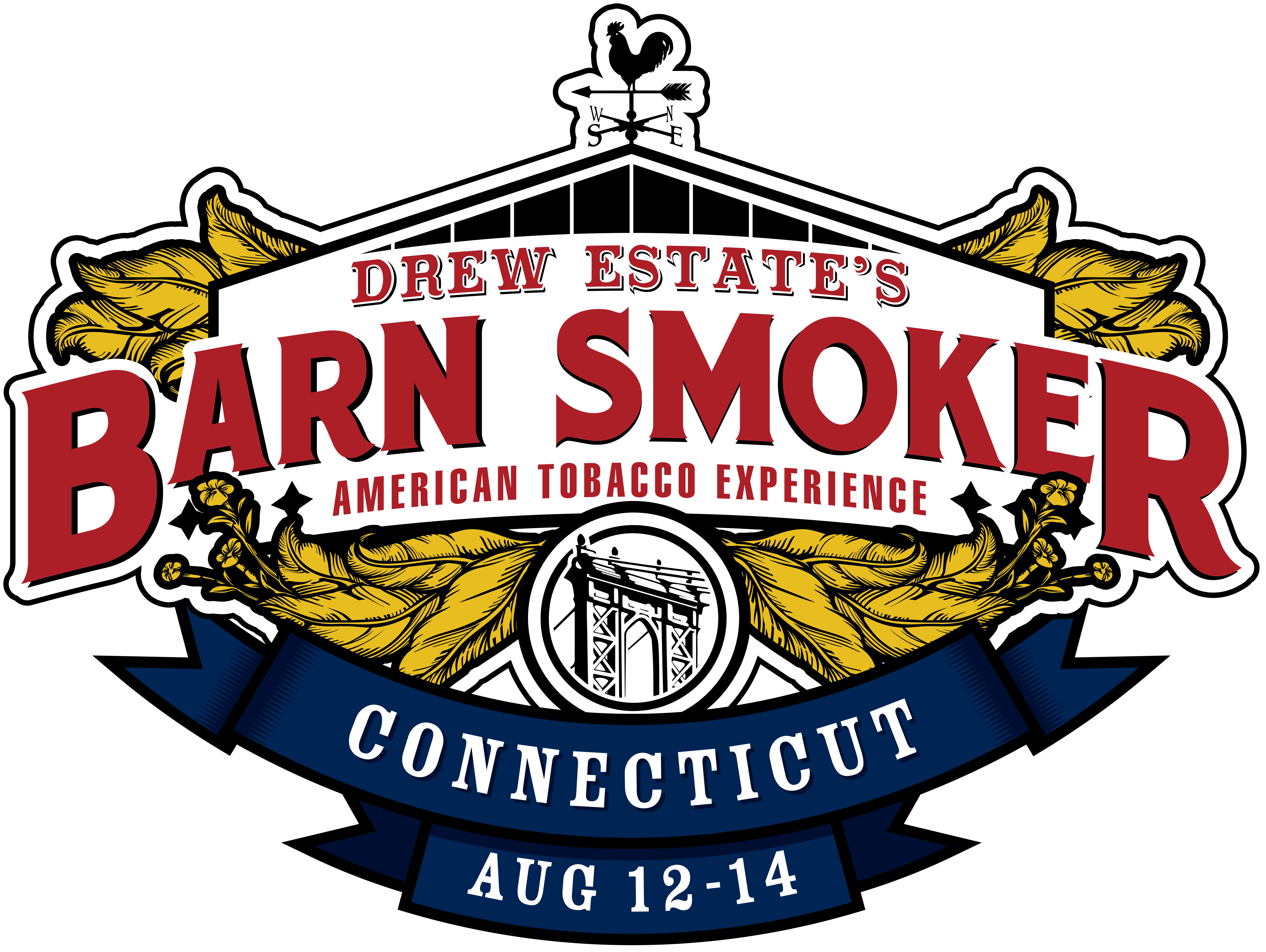 When:
Saturday, Aug. 13th from 9 a.m. to 4:30 p.m.
Sunday, Aug. 14thth from 9 a.m. to 4:30 p.m.

Where:
Dunn & Foster Farms
78 Abbott Road
Ellington, CT
Journey to the Connecticut River Valley to learn the rich and storied history of tobacco growing and processing at the Dunn & Foster Farms, a completely new location for the Connecticut Barn Smoker, where Drew Estate cultivates the exceptional tobaccos it uses as wrapper leaf in its Liga Privada cigars.
The 2022 Connecticut Barn Smoker will begin with the DE25 Exclusive Pre-Party on Friday night, Aug. 12, which is open only to those who purchase a DE25 Exclusive Pre-Party ticket with their VIP or General Admission ticket.
Typically, one of the largest Barn Smokers, the 2022 Connecticut Barn Smoker will be spread out over two separate event days, Saturday, Aug. 13, and Sunday, Aug. 14, which will accommodate smaller crowds for each event session. A ticket to attend each event session will be required. Guests will receive their Barn Smoker cigar pack and swag upon entry to the event. The cigar pack will include rare cigars that have been previously released at DE25 Exclusive Pre-Parties throughout the season.
Connecticut Barn Smoker guests will tour the Dunn & Foster Farms operation and experience interactive, informative and fun educational seminars led by Drew Estate's Ambassadors, Jonathan Drew, Willy Herrera and Pedro Gomez, and Dunn & Foster Farms' owner, John Foster, to learn all the steps that go into planting, cultivating, harvesting and processing many of the tobaccos that are featured as wrapper leaves for Drew Estate's Liga Privada cigars. Throughout the two single-day Connecticut Barn Smokers, guests will also experience all-new interactive Drew Estate cigar brand activations for ACID Cigars, Undercrown, Tabak Especial, Herrera Estelí, Joya de Nicaragua, Pappy Van Winkle and Deadwood, as well as witness the artistic skills of Subculture Studios and meet Frankie Dranks, host of "Sticks & Sips," at the "Sticks & Sips" Tiki Bar to receive a handcrafted cocktail and the "Sticks & Sips" cocktail and cigar pairing book.
Guests will also enjoy other fine spirits and lunch catered by Bear's Smokehouse BBQ. And they may purchase raffle tickets for chances to win huge prizes created by Subculture Studios to raise money for Cigars for Warriors, a 501(c)(3) charity that supports American service men and women.
Act fast to begin your Connecticut Barn Smoker experience because tickets are extremely limited and sell out quick! Tickets for the Connecticut Barn Smoker event are available now!